Product Description
Unlimited Tokens for the Key Pro M8 Car Key Programmer, no need shipping, recharge online.
Unlimited Tokens Package Offer for the MVP Key Pro M8 Car Key Programmer
Key Pro M8 tokens new policy: adds up to 1500 tokens

Key Pro M8 release new policy of tokens, you can add up to 1500 tokens each time.
Step: After you pay, we send you the software and password, one password is locked to one machine, then you can charge the tokens up to 1500 times.
After the tokens are used up, you can use the same password to charge another 1500tokens. Key Pro M8 tokens new policy: adds up to 1500 tokens
How to charge tokens?
1. After you place order on our website, please give us your M8 auto key programmer serial number within 24hours. We will record your serial number and inform you when you can update token(it will be done within 24 hours).
2. Connect M8 device to your computer by USB Cable and make sure your computer connected to internet. You need have good internet for update and recharge token.
3. Start the M8 machine. When you start it, your computer will remind you 'find new hardware". Please click "Install from a list or specific location (Advanced)", and then click "Next".
4. Please tick off "Search for the best driver in these locations" and "Include this location in the search", and then click "Browse" to choose a installation location. Choose the driver location "browse for Folder" then choose Desktop-"The key pro (M8) driver-OK".
5. When install driver please choose "continue anway" until you finish installing the driver.
6. After device connected to computer, please start "M8 Tool.exe" (this software we will send you online or you can find it in the M8 cd), input serial number and machine start password, and input the token number you bought (50, 100 or 250). Then click "Update".
7. Wait until update finish. Please do not disconnect from internet or power when updating. If you encounter any error, please contact us.
Activation step:
1 Connect the M8 to the computer with USB
2 Switch the power of M8 on.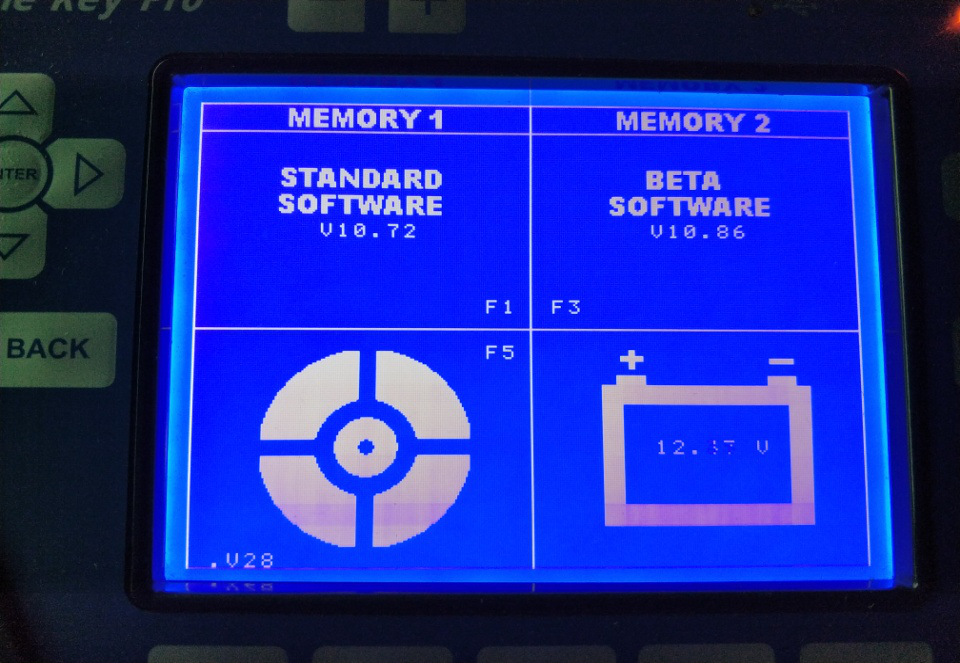 3 click "M8_Add token(1500).exe"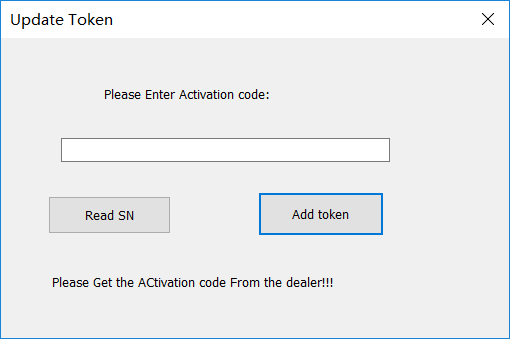 4 Enter the Acivation code and Click the button Add token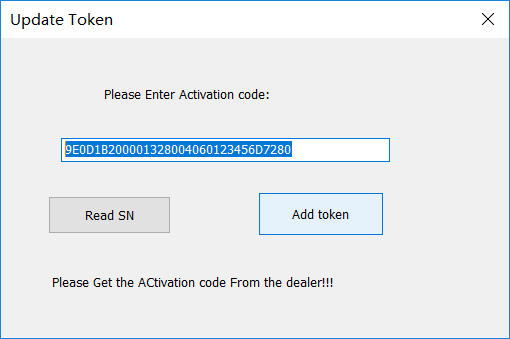 5 finished and successfully to set the token to 1500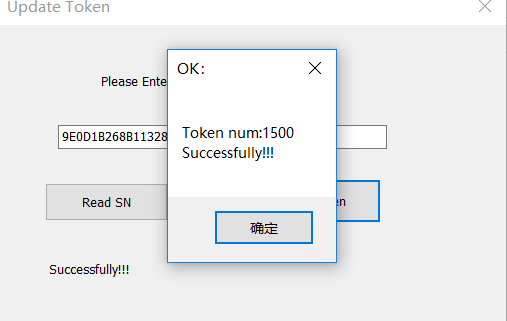 6 if you want to set the token again,you can repeat step 1 to 5
Package List:
Unlimited tokens no need shipping, recharge online.
DHL:
For MOST non-free shipping goods, default shipping method is DHL. Need 3-7 working days on the way after dispatch the goods.
YANWEN Express:
7-14 working days on the way, no need to pay tax for most european counties.
EMS:
6-10 working days on the way. To Russian only send by EMS. For some remote area, if you do not want to pay remote fee, we can send it to you by EMS too.
Aramex:
5-10 working day. To most middle east counries. If you do not like this shipping method, please leave message on your order.
Flat airmail:
7-18 working days on the way. For remote area or holiday, need more time.
Attention:
If you needs YANWEN express shipping or other shipping method like UPS, TNT, FedEx and so on, or you have special needs for your order, such as declared name and so on,
please leave message on the order to notify us
. Otherwise we will send the order as our usual practice.
As different country has different import policy, sometimes we will change the shipping method based on the counties and goods.
When you get the parcel, before sign for acceptance, please check the package to make sure the product is correct and no damage.
For any question, please contact us at:
Online Customer Service
E-mail:
sales@obdexpress.co.uk
Skype:
obd2express.co.uk
Whatsapp:
0086-18750906257
Facebook:
https://www.facebook.com/OBDexpress.co.uk/
Youtube:
Youtube OBD2expresscouk
Scan Our QR code by your mobile phone
Website
Blog
Facebook
Youtube