Product Description
1. This package only come with PCMtuner main unit and cables, without Pcmtuner dongle, if your original accessories are broken or lost, this product is the perfect replacement of the old one.
2. It is a J2534 box which can be used with the 67-in-1 software on the market.
PCMtuner ECU Programming Tool Without Dongle
PCMtuner is a customized read-write device specially used for vehicle engine control system (ECU) and transmission control system (TCU). It can support OBO (bus reading and writing), BENCH (read and write wittxxjt opening ECU or TCU box ), BOOT (read and write with open mode). It can read and write the current most models on the market, covering European airs, Japanese cars, some American cars, Chinese cars, supporting some Volkswagen Audi gearboxes, and models equipped with delphi control systems.
Why to choose this PCMtuner?
1) Tuner desgin it, more suitable.
2) We know what tuner want.
3) Not onley for chiptuning but also for locksmith and ecu repairs worker.
4) Not noly just for read and write, but can supply more solution for you when youhave our tool.
5) We are from a tuner group, so we can give more support for all our legal user.
PCMTUNER Functions:
1. Read and write ECU data.
2. ECU clone.
3. ECU parameter adjustment
4. ECU maintenance engineering
5. Chip turing
6. Read ECU maps
7. Checksum correction
8. Read flash and ep files
9. Powertrain adjustment
10. Support online update
11. VR files supply
12. Pinout comewith
13. Helpdesk and tuner account
14. OBD2 reading
15. Cover-free wielding-free no disassembly data reading, greatly reduce the risk of destroying the ECU, bench mode.
16. Cover-opening data reading, boot mode
17. Stage1-3, gearbox tuning, LC, sportdisplay, immo off, adblue off, dpf off, dtc off, vmax, swirl off ( Optional Payable Function )
GPF/OPF Removal
DPF Removal
EGR Removal
DTC Removal
ADBlue Removal
HOT Start Fix
IMMO Removal
Readiness Calibration
Flaps / Swirl Removal
TVA Removal
Sport Displays Calibration
Cold Start Noise Reduction
Kickdown Deactivation
StartStop Disable
MAF Removal
Speed Limiter Removal
Torque Monitoring Disable
Burbles Activation
Popcorn Activation
EVAP Removal
Exhaust Flap Removal
SAP Removal
AGS Removal
BMS/BPCM
Lambda/O2 Removal
Launch Control
OBD Reading Protection
Boost Sensor Calibration
LC, AL and NLS for MED9.1
Checksum Fix
Package List:
1pc x Master Interface
1pc x BENCH/BOOT Cable
1pc x OBD Cable
1pc x Power Adapter
1pc x USB Cable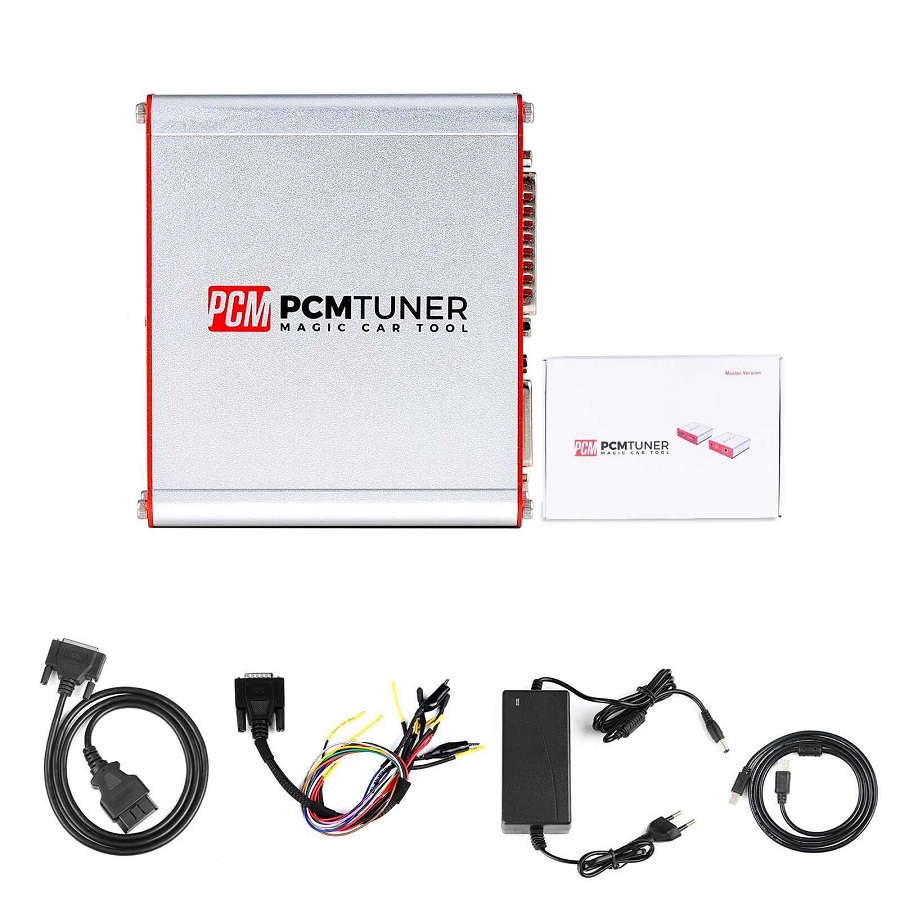 Shipping Method and Delivery Time:

EU, UK , US and Russia Warehouse Shipping: 3-5 working days. Fast Delivery & Tax Free.

China Warehouse Shipping:
DHL Shipping: 3-5 working days. Usually we declare a lower value on DHL invoice to help with customs clearance. Please remember to leave message if you have any special requirement.
Yanwen Express: 7-10 working days. No Tax for European Countries.
Standard Post: 7-15 working days. To South America and Africa countries it may take 20-25 working days. Customers can tick Express Shipping Service to ship by DHL.

For any question, please contact us at: